It's imperative to make periodic updates to help maintain your property's overall value. There isn't a need to invest thousands of dollars in updates in order to benefit from an increase in your home's value. A little bit here and there goes a long way.
There are a variety of interesting options to consider that should be easy to maintain and that won't break the bank. Here are 4 ways to maximize your home's potential on a budget: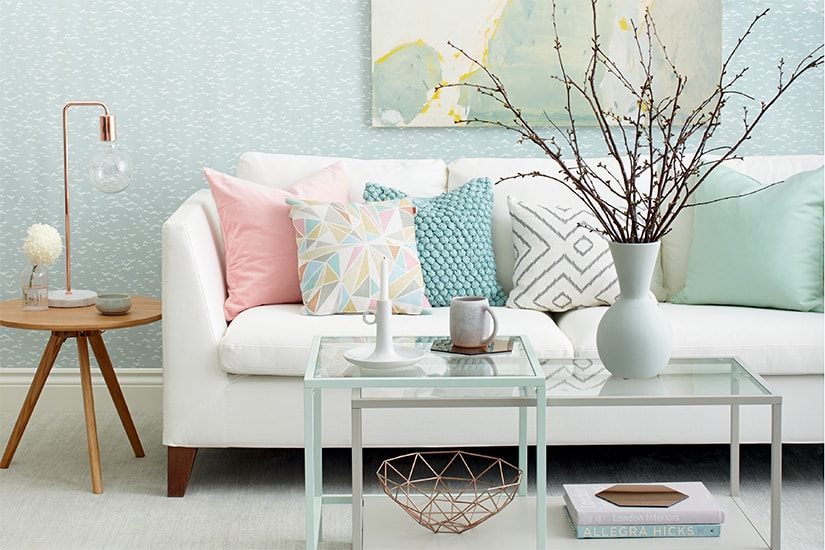 Upgrade Your Appliances (Make sure they are the same color)
Appliances are an important aspect of every home. Especially those that are found in the kitchen. A washer and dryer also speak to a woman's heart! Updated appliances not only help to increase the overall value of your property, but they will likely improve the look and feel of your home's design, too.
Buy new appliances does not necessarily increase your home's value. However, it is a "consideration item" when people are choosing. If you cannot afford to buy new, have your current appliances inspected by a professional to ensure proper performance and if they are miss matched (or looking a little rough around the edges) paint them all with epoxy appliance spray paint instead. You can get your hands on epoxy paint for less than ten dollars a bottle, and each bottle should cover at least one large appliance.
Add A Splash of Paint (Make Your Home Neutral If You Can)
Is your house looking a little worse for wear? Have dogs or kids that have "worn down" your home? You need to fix that. Chipped, cracked, faded, or dingy paint make a home look old, even when it comes to homes that are just a couple years old. A quick and easy way to give your home a new look and increase its overall value is to update the paint both inside and out.
When it comes to the outside of your home, simply touch up any scratches and inconsistencies on the base color and give the door and window trims a complete new coat of paint. As for the indoors, paint the walls and trim a neutral color, such as white, light beige or very light tan, to ensure that your accent colors stand out in the space. It's also great not to have too many colors in your home. If you can keep it all neutral – that would be optimal.
Plant a Couple of Trees (Quite A Few If You Can)
Nothing says home like a perfectly manicured lawn and clean hedge lines. Planting a couple of trees in your yard can increase your property value by up to a whopping 20%. Did you know that trees and shrubs also serves as a barrier to the elements? That's right, tress, shrubs, bushes, hedges, ets… provide your home with natural protection from the elements, which will help you maintain optimal temperatures indoors without putting a lot of wear and tear on your HVAC system.
Increase Curb Appeal (We Always Say This. All The Time!)
People judge homes just like they judge people – in mere seconds. Increasing your home's curb appeal is an important way to improve its overall value. Looks play a significant role in how much a home should be valued on the market, and it certainly has an effect on the chance to refinance the home or use the property as collateral to get a new loan.
In addition to making sure trees, shrubs, and flowers are trimmed and the grass is well cut on a regular basis, it is a good idea to paint the mailbox, replace your street sign numbers, and choose an updated front door for the home. If you cannot (or your bank account cannot handle all that – keep it clean, well painted and updated an area you feel will have the biggest impact). You should also look into replacing or painting your gutters if you find that they are stained or cracked.
Wrap It Up
These tips and tricks work well when used in combination. These tips also dramatically increase your property value enough that the cost of each improvement should pay for itself within just a few short months.
Always remember to update what you can with your budget and make sure not to go overboard. If the budget is not big enough to change it all – change the items that make the biggest impact on the home sale.