If you are like most people, what you want is a calm and serene bedroom. You might also want one that has a luxurious feel to it. Your bedroom should be the ultimate place for rest and relaxation. After all, it's the room where you begin and end each day, so shouldn't it be a space that you truly love?
If you have too much color and decor your bedroom can feel busy and tiresome. If you have no color you are going to have to find a way to use soothing textures. You will want to use color on furniture places and strike a balance that's just right for you.
Master Bedroom Idea #1: All White
We know what you're thinking, all white? Boring! But before you knock the neutrals let's take a look at how you can play up your bedroom with patterns, layering, and different shades of white.
White isn't just one color—from clean, pure white to creamy antique white and every shade of white in between, you can layer varying shades in lots of different textures to create an interesting look. Plus, painting your bedroom walls white is the easiest trick to make a small bedroom feel more spacious.
Master Bedroom Idea #2: Patterned Ceilings
This is a new trend we are liking. If you like everything about your room but feel it needs an update – there is something very easy you can change – your ceiling.
There are many ways in which you can pattern your ceiling: wallpaper, metal overlay, wood beam features, the list goes on.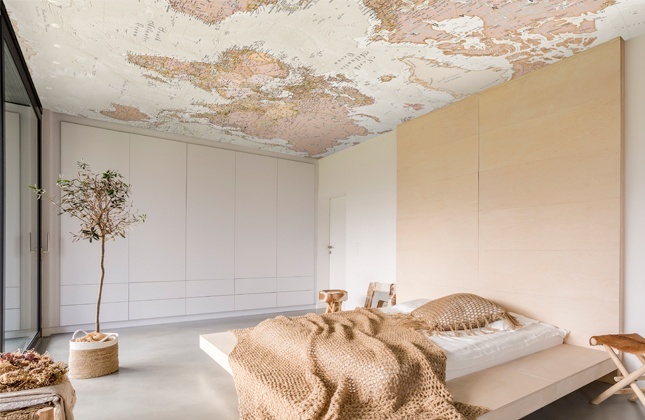 Master Bedroom Idea #3: Add storage and decor
Sometimes the best thing you can do for your bedroom is to add more storage and add some cabinets to display some personal touches. Built-ins make your space look bigger. They allow great space for more storage and of course can serve as the main focal point of the bedroom.
No matter what you decide for your bedroom make sure to keep your space clean and serene. You do not want too much color, too many patterns nor too much of anything.
As always, if you need help with anything house contact us. Gregg Bamford and Ryan Bamford.