You may have considered decorative surfaces only for your kitchen, bedroom and bathrooms. Most people do.  But with the vast array of innovative, high-performance surfaces available today, the design possibilities are practically endless. 
Whether you have decided to cover your walls, furniture or decorate any space, you can use these sophisticated surfaces in a wide range of applications to enhance your home's design.
Here are some high-performance, ultracompact surfaces that can enhance your home's best features!
1 Make a BOLD Statement
If you want to feel surrounded by a sense of luxury in your home but you're over paint and wallpaper, it may be time to consider a surface material that mimics marble on your walls. Yes, marble. Imagine walking into a richly veined black entryway, with a floor to match. This striking high-performance material can handle lots of foot traffic and look exquisite doing it.
The applications are limited only by your imagination, whether you want to resurface a single wall or an entire room. Consider using the material sparingly to define "rooms" within an open plan, or mix and match within the collection on adjacent walls. Install the panels at the outset if you're building new or add them later as inspiration for a home renovation.
2 Refresh Your Current Furniture
Perhaps you love the scale of your dining table but it's showing its age, with a top that's seen better days. Or maybe your children used it as their personal canvas. Maybe it's dark and you'd rather go light (or vice versa). 
Give your table a modern look with a fresh, high-performance surface. The material will resist scratches and stains, meaning it will stay beautiful no matter how much entertaining you do. And it is easy to clean no matter how many Picasso's enter your life. 
3 Create a Cohesive Look
Open floor plans have been around for a while, and for good reason. They're welcoming, versatile and create a feeling of spaciousness. Sometimes, though, an open-concept space doesn't live up to its reputation. A furniture arrangement, awkward window placement or mismatched flooring can give the most open space a boxy look.
One way to create a cohesive look in an open plan? Consider covering the walls with a soothing surface that ties the areas of the space together. (You can incorporate the floors and ceilings too.) A neutral shade is a good option for a wide swath of surface, but you can go bolder if you like — there's a colour and texture to suit every type of decor.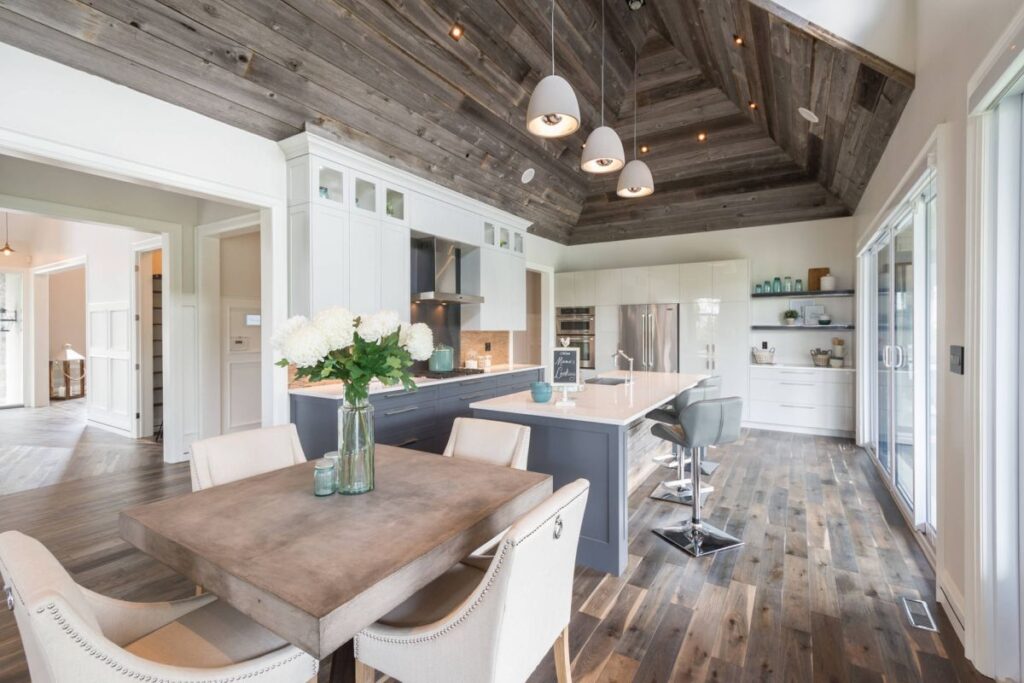 4 A Kitchen With A Lot Of Style
Homeowners love the seamless and sophisticated look on countertops, in place of backsplashes or on the waterfall feature of an island. Cascading islands with the countertop reaching the floor adds luxury and convenience for homeowners. 
A large kitchen can be a lot of work to maintain, but these surfaces are incredibly low-maintenance; simply give your resurfaced island a wipe with a mild soap, soft cloth and water and it looks good as new.
As always if you need help buying or selling your home (or decorating it) don't hesitate to reach out to Gregg Bamford or Ryan Bamford.