Your home and your decor are like art – they are personal and not everyone's tastes are going to be the same.
Selling a home requires the right buyer who can see themselves in your current home. Selling a unique home takes this a level deeper. If your home is unique you have to sell the buyer on their wants and needs. This can be hard when you are attached to your home.
We have 3 suggestions for you to follow in order to support selling a unique home.
1) Hold A Party Instead Of An Open House
This is a must especially if your home has fabulous features like sliding in  door/outdoor areas.
While open houses are typical when selling a home you will be upping the ante on the open house by offering wine, catered food, live music and prizes.
If you do not sell your house that night, we are sure of one thing, there will be buzz and hype created around it was people will be talking about the party they had. Take this one step further and take it onlineot be social. Have a hashtag and give the person with the most shares a prize. Hopefully this can turn into a virial coefficient for you.
2) Take Staging To The Next Level

Most people known staging your home can help it sell faster. Why it's typically true there is even more you can do than just have it staged. Have you heard of the old age Chinese decor of Feng shui? Stagers rearrange the elements of a home to improve its energy. Good energy makes potential buyers feel more welcome.
Once the house is staged and ready to go, scent is huge. Making people smell something can trigger great memories and can intince them to buy. Not only that, but there are also smells that can encourage us to spend more than we should.
If people want to buy your house but there is hesitation based on cash flow – you are still not out of luck, it just takes more out of the box thinking like……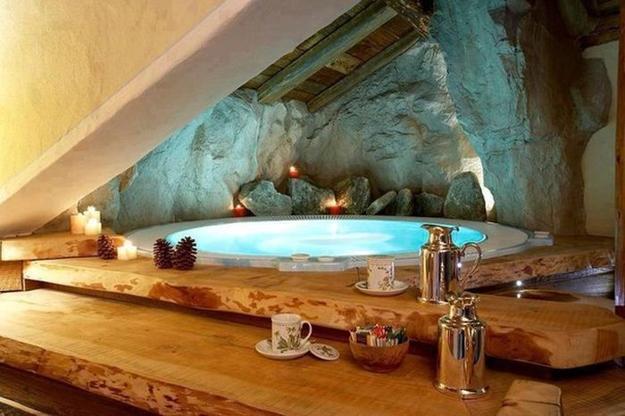 3) Helping Serious Buyers With Financing

Most of us do not get involved with the buyer's financials…. For good reasons.
However, times have changed. The market is in a downturn BUT most people still cannot afford to sell their homes at a lesser value. So, what are people to do? Everyone is stuck in limbo if we use traditional thought processes.
Many people who want to buy a home can't qualify for a standard mortgage right now, so sellers are offering a helping hand. Sellers have a few options when it comes to assisting buyers with financing, including:
–  offering lease-to-own deals,
– offering financing themselves
– paying for closing costs or
– paying for points to lower the interest rate
– sweetening the deal with extras like TV's and basement furniture
The above steps create buzz. They allow your home to be seen in the buyers eyes as place they can settle down and build roots. And last but not least, if they do want your home they can possibly afford it with untraditional thinking.
As always, ff you are selling a unique home we'd love to help you.
Gregg Bamford and Ryan Bamford