Welcoming New Mudrooms. Every home needs a welcome mudroom and needs a space for everything and everyone. 
When you have a space for people to put their items in – there are less items for you to clean up and put away. 
1) Opening Statements
A functional space for young families provides ample storage while remaining visibly pleasing. The existing space is open, ready for everything that can be thrown at it and looks great.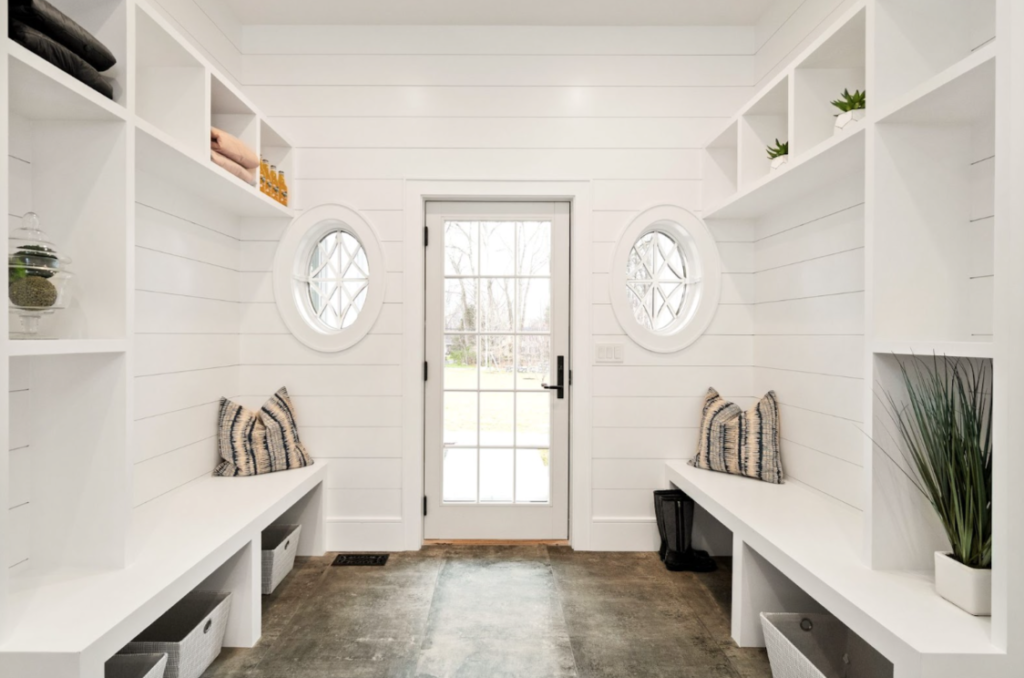 2) Dutch Door
Some families love the dutch door for throwing in toys and being able to keep the top open without leaving the bottom open for small critters to come in. 
3) Compact Catch All Space
If you have a small space to play with you might have to be a little more crafty with how you design it. You might need to have layers, have built in storage and think about using the height you have.
4) The Laundry Room + Mudroom
Having a washer + dryer in the mudroom is a great way to keep the home extra clean. When the love bugs come home from hockey, soccer, or any other muddy sports you can throw everything in its spot and wash anything that needs to be cleaned before it gets dragged through the house.