Are you trying to decide what finish your appliances should be? Sometimes it may seem as though stainless steel is the only option people ever use, but there are actually many options, all with their own uses for different design situations. 
This blog is going to focus on when you should use stainless steel and why. 
When to Choose Stainless Steel Kitchen Appliances
Stainless steel is a popular appliance finish — and for many good reasons. As a metal in a midtone between light and dark, stainless steel is a safe-bet neutral option to match any color palette. The material has a look of quality and durability. This often comes with a higher price tag than other finishes. 
1) Modern Home
Crisp metallic finishes are often associated with modern spaces. A glossy minimalist kitchen and stainless steel clean, streamlined aesthetic are always in style. In this case, select all your other metals (faucet, handles, furniture) to be close to your appliance finish to keep the whole design as sleek as possible.
This is a modern, minimalist home that has kept a neutral colour palat throughout. Stainless steel ads the color and flare to the kitchen.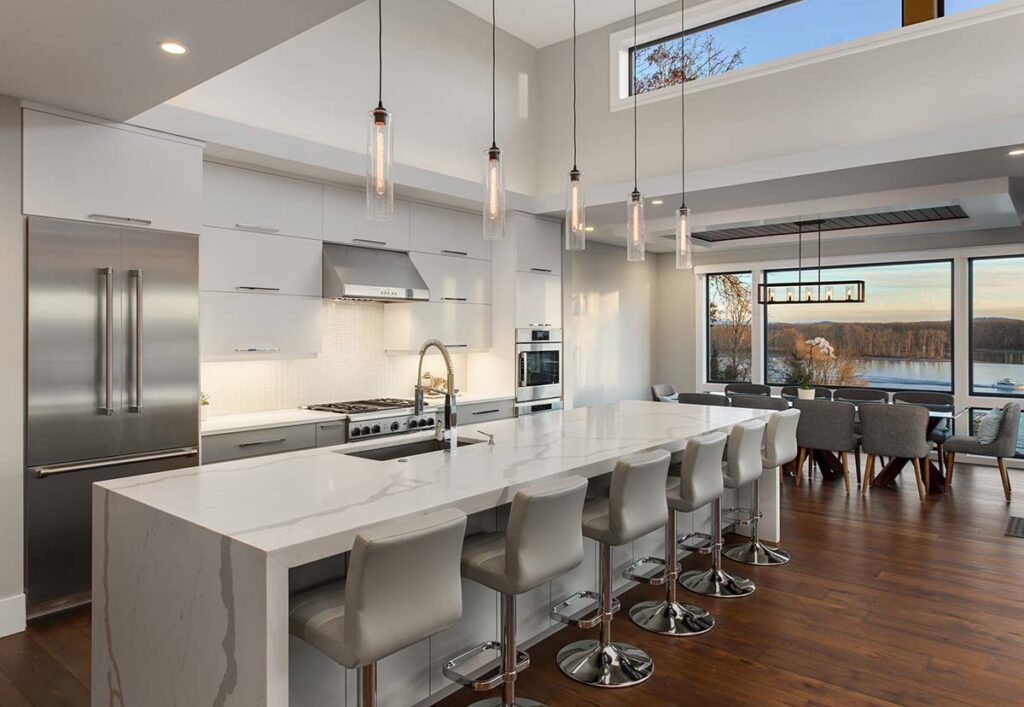 2) Wood Cabinets 
Wood and metal are beautiful opposites. This contrast makes them work beautifully together. In a kitchen with lots of wood cabinetry, stainless steel appliances give a visual break, and they help bring out the richness of the wood's organic patterning.
This kitchen is pulled together with the steel look on the cabinets as well.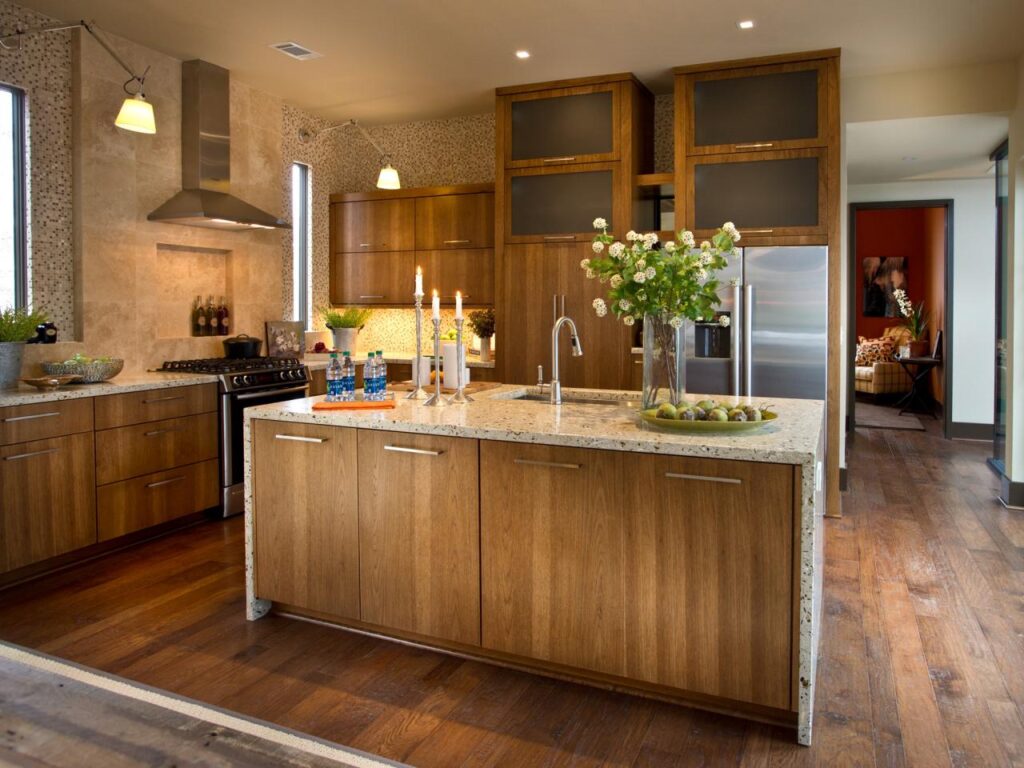 3. Transitional Style Kitchen
Transitional kitchen style. This is a kitchen design halfway between traditional and contemporary. It is one of the most coveted looks, and it usually sticks to a palette of white, gray, metallics and the previously mentioned wood.
These kitchens are sleek, functional and look amazing. 
4. Neutral Kitchens
Bored with white kitchen cabinetry? Try a deep grey or blue. Stainless steel is actually more neutral than stark white or black, so it won't look harsh against even the boldest colors.