Do you have a smaller bathroom? No worries, many of us do! We have some tips to get your bathroom looking larger than life.
Tip One:
Keep your colors light and bright. Or, double down on the darkness. Just do not combine the two in a small space. Keeping the bathroom light and bright usually makes space look larger than it is.
Alternatively, if you create a dark space, with dim lighting, space can also appear bigger.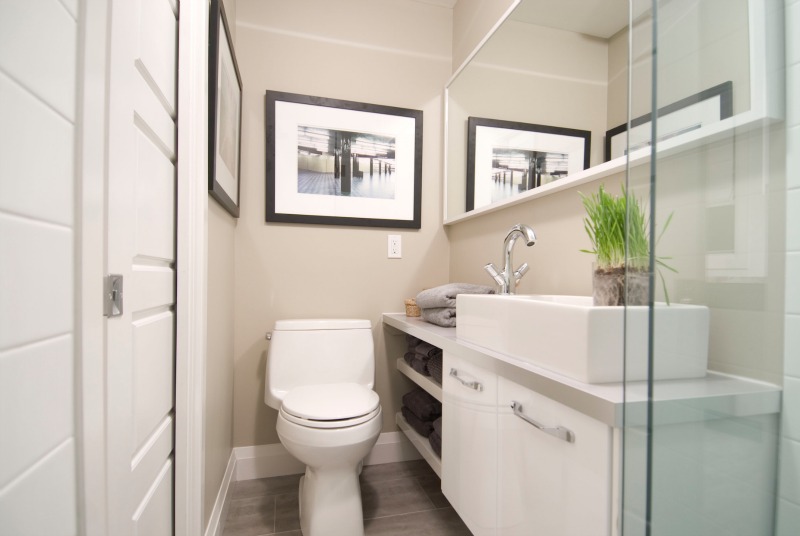 Tip Two:
Use a mirror wall or incorporate a lot of mirrors into your space. Mirrors make your space look larger and they can also be your decorative piece and statement piece for your washroom.
This bathroom went a step farther and added the mirrors to the door as well.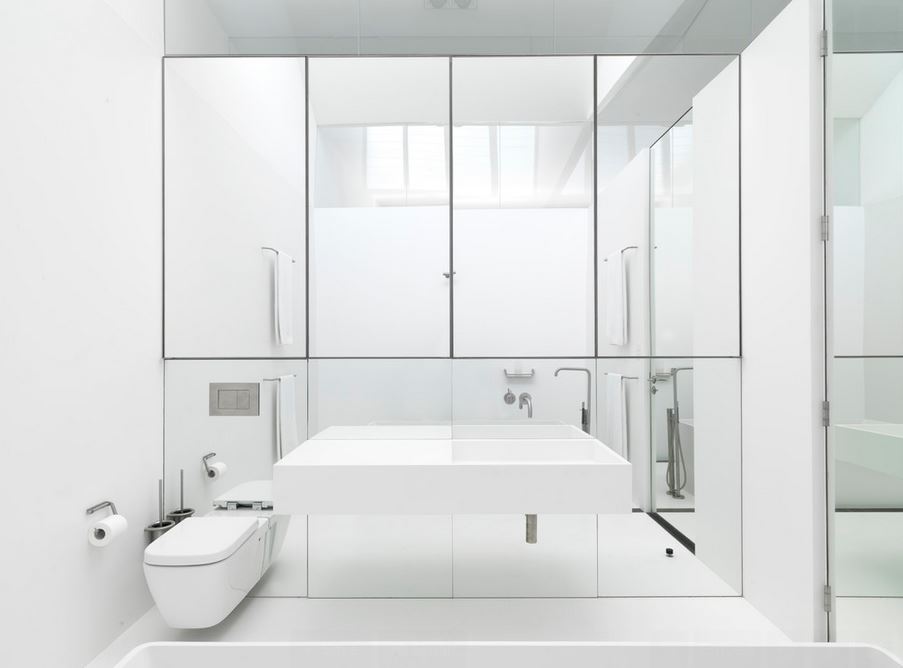 Tip Three:
Use a backlight for your mirrors to remove space off the wall.