Choosing a neighbourhood is almost as critical as choosing a house or apartment.
Your potential neighbourhood needs to be safe with low crime rates, affordable, and provide you with everything that you and your family need.
If you're planning on purchasing a home, keep in mind that you're not just buying a house, you're investing in your new community. The two are synonymous so you need to be extra careful in choosing the area you'll be living in.
How do you find your perfect location? It starts by asking the right questions:
Ask yourself what the most important features of a neighbourhood are, to you. What makes a neighbourhood special to you and your partner? Do you prefer:
Quiet streets or a busier, active area with a lot fo foot traffic

Close amenities or more homes within close proximity

Trees and parks or transit stops

Close proximity to shopping and restaurants or nature trails

Older developed neighbourhood or a newer development still in progress

Tight-knit community or anonymity
Once you know what it is you are looking for there are further things to consider. And further things to break down.
Crime Rates
Using a search engine, type in the name of the city and "crime statistics by neighbourhood". This should generate some information, depending on the size of the city. Most larger urban areas have detailed crime reports, while smaller towns may only have general information.
Take some crimes with a pinch of salt. If you want to live downtown but see a lot of breaking and entering – that could be cars and that is more common downtown. It does not mean you or your family are in trouble, but it does mean you should not keep things in your car.
Conduct A Drive Around the Area
Look for graffiti or other kinds of vandalism. Do homes have strong deterrents; "Beware of Dog" signs or high fences or bars on accessible windows?
Are there people out and about in the community or is it deserted? Does the time of day affect the vibrancy of your community?
Be A Local For The Day
Pack a bag and spend the day in your new community. Spend time walking through the neighbourhood. Try doing this at different times of the day to get a sense of its highs and lows.
Observe if people you encounter make eye contact with you. Do they say hello to you? Does it feel like a place you want to be for years to come?
Check for vacant lots or abandoned buildings. Both could be used for commercial developments which could change the feel of the neighbourhood and impact the property values.
Also, note the type of individuals living in the area. Young families versus college students comprise a completely different kind of neighbourhood as does older homes than high-rises and condos.
Your Commute Time
This is a big item that people forgot. How long will it take to get to work?
Will you be going with or against traffic? Is the route easy to navigate?
If you don't mind an hour commute to work now, how will you feel about that same commute if you have children? Will two hours in the car change how you feel about your current situation?  
Is There Good Public Transportation
Is there public transportation available as an alternative to driving? During peak times, how often does the transit stop?
Are you able to get to where you need to get with ease on public transit or do you have several stops with a long commute?
Elementary and High Schools
This is a big one if you have children, this is probably the first consideration when looking for a good neighborhood. Even if you love the community, but the school is not your first choice, you will want to put a lot of thought in to that. If the only school in your community is French Immersion or a Catholic School are you ok with that?
Another factor to consider is how your child will your child get to said school. Is there public transportation? Can they walk? Is it safe? How far is it to drive?
Amenities
If you decided earlier that the ability to walk to amenities or at least have easy access to them is important, then make sure you note if day-to-day requirements can be met.
How close are you to a grocery store, convenient store, cafes, and restaurants? If there are bars close-by, how noisy will it be on the weekends?
If you are not close to grocery stores and you need to pack up your gang, how far do you have to go to get the emergency milk?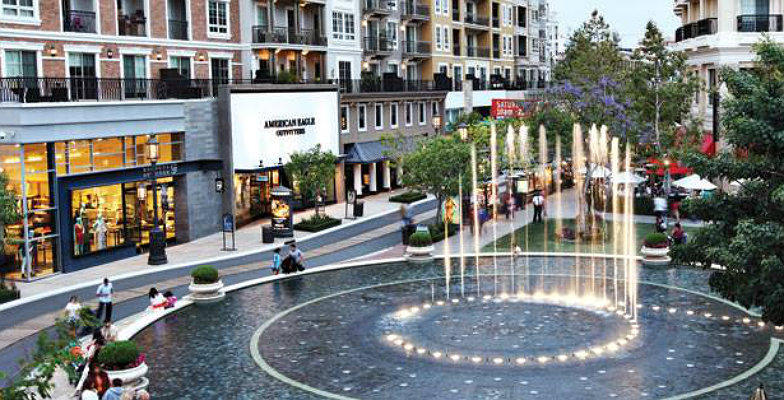 No matter what neighbourhood you decide to move into, make sure it's one that you can see you and your family living in for the years to come. Alternatively, if you know that the first house you buy is a starter house and you will be out soon, then no need to worry about all the above.