The Saskatoon & Region Home Builders Association (SRHBA) forecasted a 15-year low in total housing starts for 2019. There continues to be a year-over-year decline in new home starts due in large part to government policies.
While 2020 is expected to be slightly better, SHRBA said starts are expected to be below the 20-year average.
Here is the full article if you are interested in hearing about the tough construction year builders had in 2019.
How Does Housing Look In Saskatoon?
New starts in the third quarter dropped 19.3 percent from the same period in 2018, with single-family home starts down 33.8 percent. It might not seem like a lot, but a 33% decrease is huge. 
Investment in new housing projects dropped 30 per cent in August compared to the same period a year ago, SRHBA said, and building permits issued by the city in the third quarter declined 23.1 percent year-over-year.
How Does This Affect Our Economy
Guérette said that a downturn in the home construction industry is having a trickle-down effect on the local economy. You are probably feeling it if you are in the trades. 
"That means there are less trades being hired, there's less supplies being bought, there are less people working means they're not contributing to the economy to the same degree," Guérette said.
"The numbers only illustrate what local residential construction professionals have been saying since the beginning of the year," SRHBA CEO Chris Guérette said.
CMHC said the new home construction market has been hurt by higher costs, rising interest rates and changing regulations.
Two regulation changes have had a big impact on the market, Guérette said — the mortgage stress test and changes to the PST on construction.
The most important aspect of the effects on our community is our debt. Our household debt is at an all time high. For every dollar we (as Canadian's make) we owe $1.75. This is Canada you might say, but you will see in the next paragraph that 56% of people in Saskatchewan are in trouble. 56% of people in Saskatchewan can no longer pay their debts, take on more or come out of this on top without seriously changing their lives and saving more money then they spend.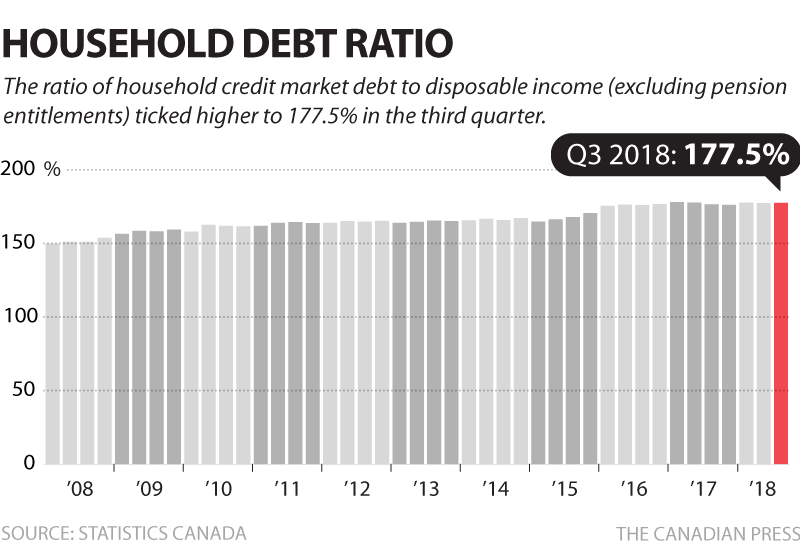 What Does This Mean For House Sales In Saskatoon
This means a few things. 
First and foremost – we've been talking about the gloom and doom recession for a while. It's going to happen. Canadian's can no longer play kick the can down the road. Saskatchewan is a province that carries high household debt. "56% of Sask. residents have $20K or more consumer debt, says accounting firm"
That debts does not include their mortgage. If we look at household debts with Mortgages is about $376,000. 
New home prices are costing builders a lot – which means they have to pass the fees onto the consumer. The consumer has more debt than ever already which means (sometimes) they cannot qualify for the new house, they are in over their heads, or that they can afford the new home but then will be house poor. 
So, buying or selling at this time will decrease the amount of people who can afford new homes. Home builders are also feeling the pinch of the new government changes. 
Conclusion:
We feel that there will be less homes built in Saskatoon this year. Meaning, there will be less inventory, which may result in a balanced market in a few months. However, we feel we will first be hitting harder times. 
As always, if you need help buying or selling your home, we are here to help.
Gregg Bamford and Ryan Bamford