Kitchens are where we spend the majority of our waking hours in our homes. Little did we know, as adults, we would be forever cleaning the kitchen!
Knowing that spend the majority of our time there. And knowing that a kitchen that is well laid out and well designed makes our life easier – we thought we would take it one step further and talk about the high-end kitchen features.
So, what goes into making a high-end kitchen?
1) The Toe-Kick Vacuum (hands down #1)
These are simple to include if you have the central vac. When designing a home, you will be glad you included the vacuum toe-kick in the kitchen! When you think about kitchens, it is very normal for you to think about kitchen cleanup (as mentioned above, it NEVER ends!). With a slight touch of a footswitch, you can sweep crumbs into an opening where they're sucked away to your vacuum system's canister. It's a great invisible dust pan – but kids also love using it so really it's a win-win for families!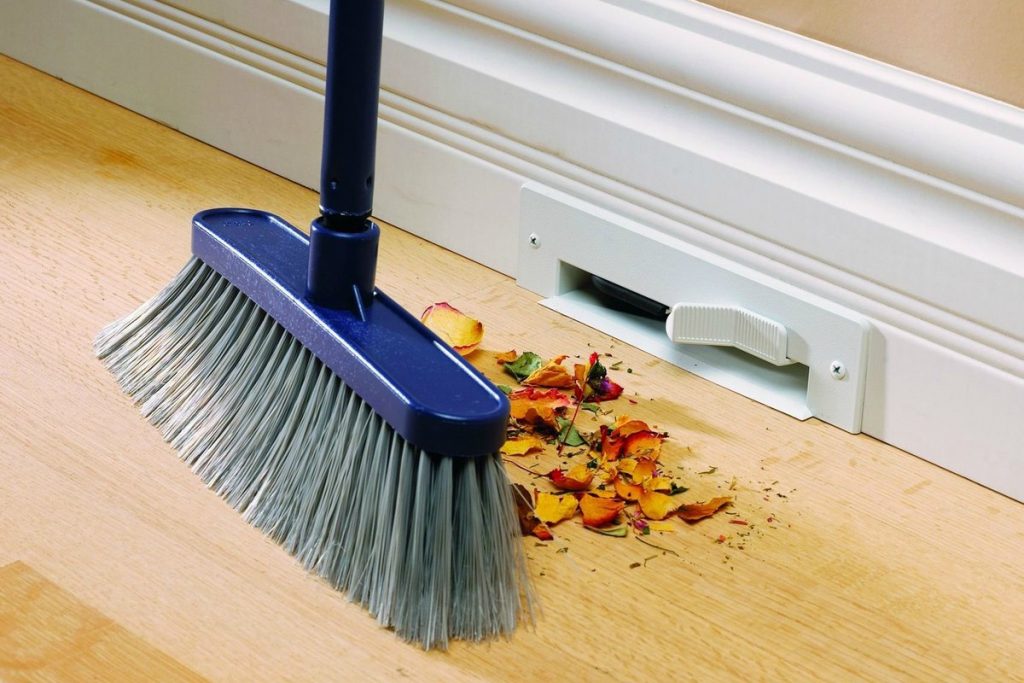 2) Pot Filler (this is the ultimate luxury. No more walking to the sink!)
Pot fillers. Need we say more. They are decadent. They are practical. And they are luxurious! These snazzy little faucets are installed above a range or cooktop and are used to fill large pots with water, saving you one trip of heavy lifting. Not only do they make life easier, they also add a sense of style and luxury to your kitchen – making it look high-end!
3) Charging Station Drawer (the hidden secret that is like magic!)
We live in a modern world. We need modern devices to be thought about in our kitchen design. A charging station drawer is a detail that will safeguard your electronics in an area of the home where accidents such as spills are prone to happen. Plus, these hidden charging drawers keep your kitchen clutter-free. They make your home look more elegant because there are fewer "things" lying around.
The charging drawers can include electrical or USB outlets or a combination of both. If you're converting an existing drawer into a charging station, consult with an electrician to determine the best spot.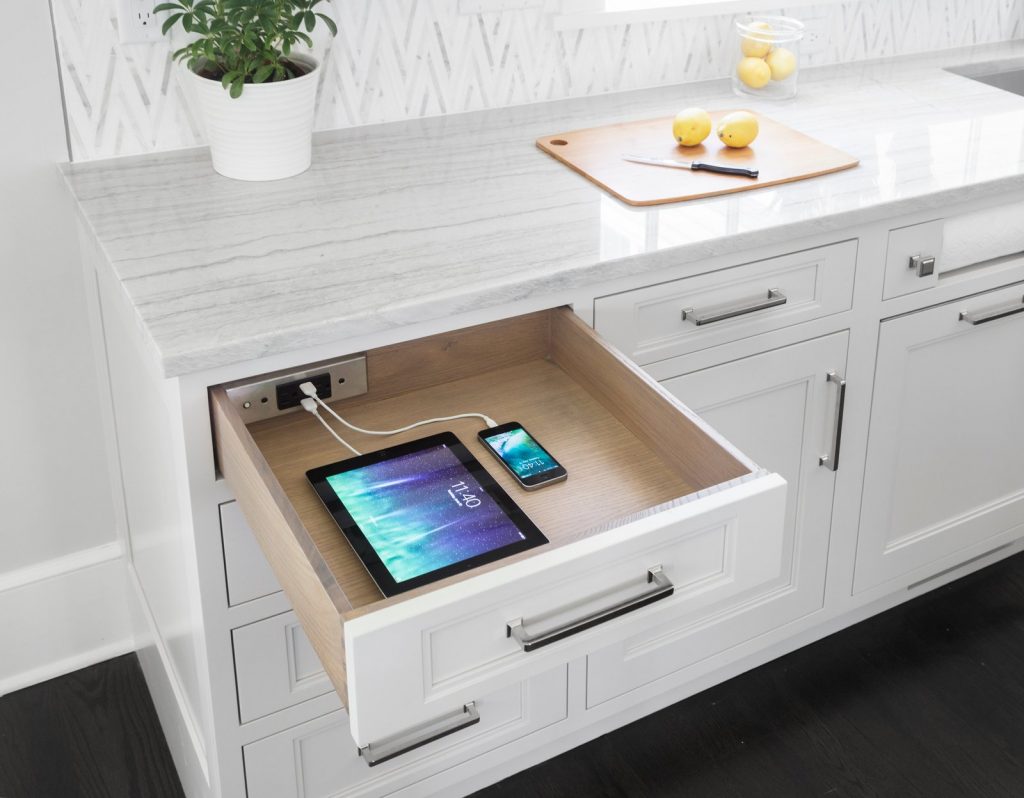 4) The Pro-Style Hood Range (The focal piece that keeps giving) 
A pro-style hood range is a designer kitchen's crown jewel. They are a natural focal point. Exposed gas burners coupled with hefty knobs and a substantial range hood set a pro-style range apart from a standard one. And they LOOK SO GOOD! Optional features such as a grill or griddle allow for greater versatility and ease of use when cooking.
You will have many different features to choose from as well as:
As always, if you need help buying or selling your home, please do not hesitate to contact Gregg Bamford or Ryan Bamford.