This article is borrowed from Point 2 Homes: https://www.point2homes.com/news/canada-real-estate/canada-usa-housing-market-worse.html
We have been hearing a lot lately the Canadian Housing Crisis is not a crisis. We've also heard that Canadian Housing and the "down turn" we are in could never be as catastrophic as what happened in USA in 2008. So, we decided to highlight the two housing markets and let you decide what might happen.
Once again, these images and thoughts are taken from Point 2 Homes with our two cents thrown in.
We'd also like to point out that the housing market is difficult to forecast. There is no doubt that both Canadian homebuyers and renters face tighter conditions than the USA had and we are not expecting a complete crash of the markets as bank's are not bankrupt in this situation. However, we are suggesting a housing crash may be within the near future.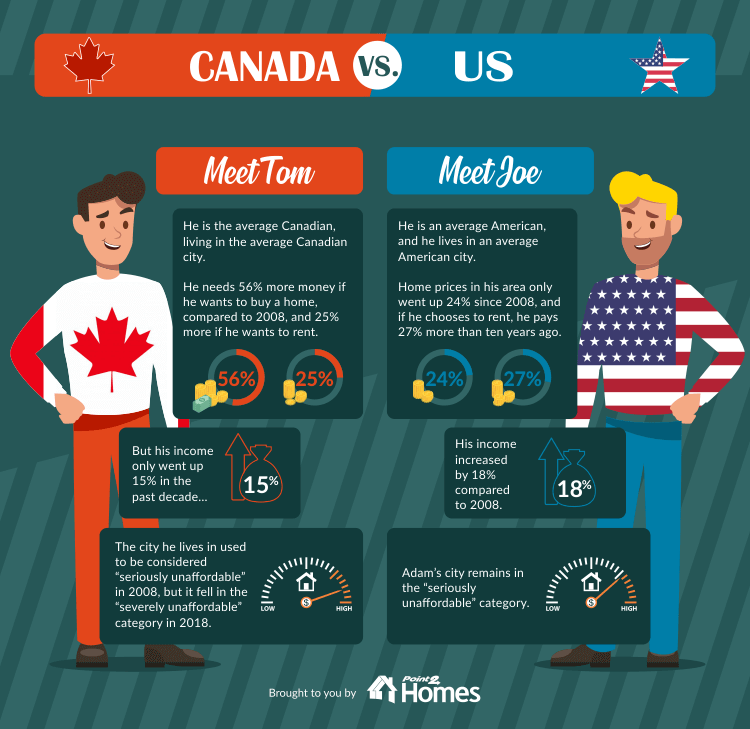 So, Which Country Has It Worse?
The average Canadian has to dish out a whopping 56% more to buy a home, or 25% more to rent one compared to ten years ago, but the median wage in Canada only went up 15%.
The average home price in the U.S. increased at a much slower rate (24%), while the median income went up by 18%.
Since 2008, the Canadian dollar lost approximately 25% of its power compared to the American dollar, going from almost perfect parity to a much lower exchange rate.
The affordability crisis worsened in Canada, where the housing market went from "seriously unaffordable" to "severely unaffordable", but the American housing market remained in the "seriously unaffordable" category.
Currently, most places in Canada are unaffordable if you take into consideration that old rule that suggests no more than 30% of your monthly take home should go to your rent or mortgage. It's wise to make sure your spend on rent is well below 30% of your household income if you are trying to save for a home.
In other words, if you're making $3,000 a month, it's a good idea to pay no more than $900 for rent and other housing costs. If you have a household income of $6000.00 per month, it is suggested you should not be spending no more than $1800.00 a month on your mortgage or rent.
How many people actually stay within that mean?
Why 30 percent?
It's a standard that the government has been using since 1981: Those who spend more than 30 percent of their income on housing have historically been said to be cost burdened.
Those who spend 50 percent or more are considered severely cost burdened. Those who find themselves "severely cost burdened" are typically those who will soon find themselves in a lot of household best inclusive of lines of credit, home equity lines of credit, credit card debt and more times than not, they also have family debt.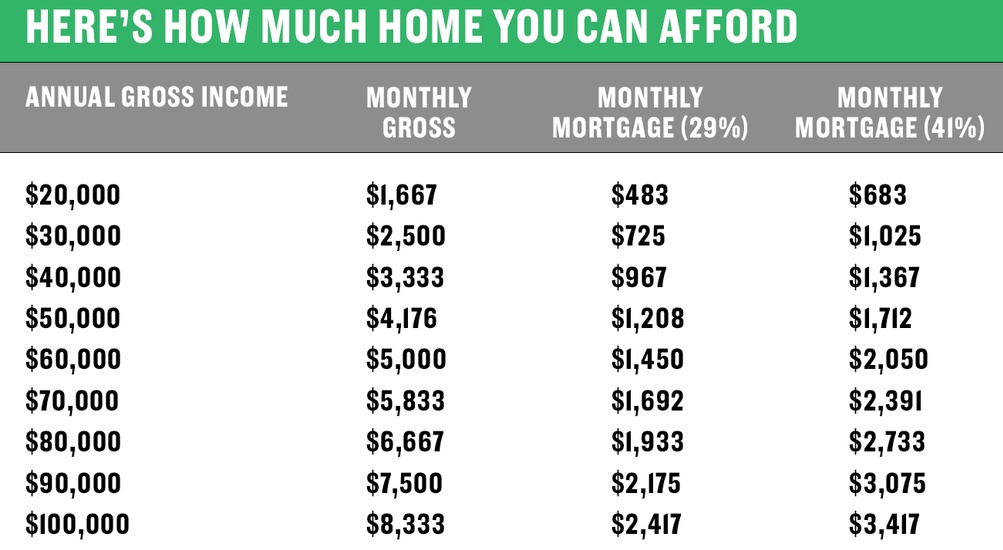 Looking at this chart, have you stayed within your means when purchasing a home?
Let's Look At The USA Home Prices Compared To Canada: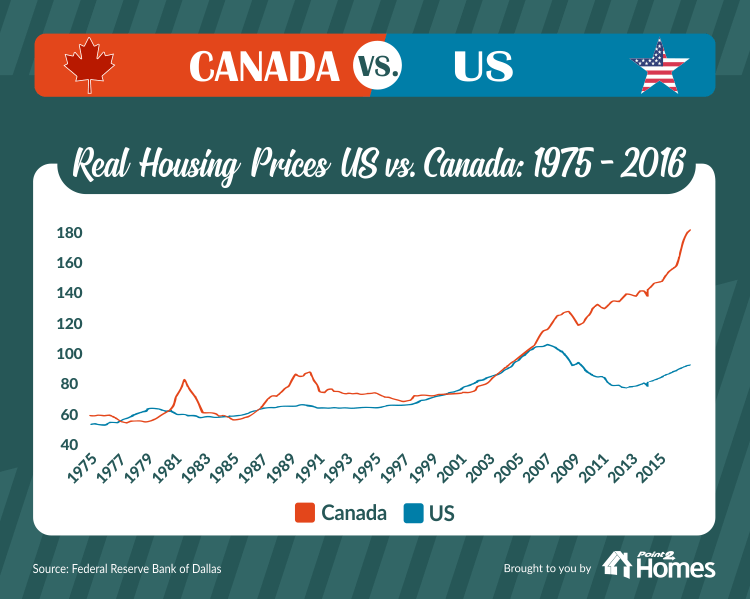 This chart says it all… Canada's household debt exceeds 100% of GDP. Look at the chart long and hard at 2008 and think about Canada home pricing now. Add to the equation that over half of Canadians are $200 or less away from not being able to pay bills and last but not least add into account that interest rates are on the rise.
Those factors alone should alert you that Canada is in fact worse off than the United States was when their housing market crashed.
"Eight years into the new millennium, the U.S. marched head first into one of the worst economic crises in its history following the bursting of the housing bubble. Canada's real estate bubble hasn't yet popped and the country has not yet seen a major decline in home prices, but the Canadian economy experienced its own share of turbulence following the oil price crash from 2014 and the burst of China's speculative bubble.
And now, 10 years after the housing crisis that destabilized the U.S., some analysts claim that Canada faces a similar scenario if it stays the course: household debt currently exceeds 100% of GDP, according to data released by the Bank for International Settlements, the average home price went up 56% in ten years, while the median wage per household only increased 15% during the same period, and loose lending is on the rise.
In the past six years, the Canadian dollar has lost 25% of its power compared to the American dollar, going from almost perfect parity to a much lower exchange rate. Therefore, in this study, the median wages, the average home prices, and average rents in both countries are expressed in the respective country's currency, to avoid distortions and inaccuracies in percentage changes."
What's The Affordability Ratio? 
"Given the significant discrepancy between the evolution of home prices and wages, Canadians might be headed for a rough ride. There are many other factors, including an increase in subprime lending, that suggest the Canadian housing market may be following the same path Americans did a few years back."
What Do You Think?
What do you think will happen in Canada with respect to the housing market? Do you for see a huge housing bubble burst or do you think there is just a currently lull in the market and everything will rebound for the spring?
As always, if you need help buying or selling your home in Saskatoon, please let us know. We are happy to help.
Gregg Bamford
and Ryan Bamford