A great way to give your home a relatively small but impactful makeover is to add built-ins!
Before you meet with a planner or a woodworker think about what you need. Think about what you want to hide from view but keep handy, such as toys, media equipment or overflow from other areas such as kitchen items like decanters, vases, etc.
After you know what you want to hide, think about what you want to display! What do you want to highlight? Photos, books,  artwork, plants, etc.
Here are some great examples of built ins we love!
1) LIVING ROOM BUILT INS.
This is the perfect example of a living room built in that highlights the things the family wants and has space to hide what you need.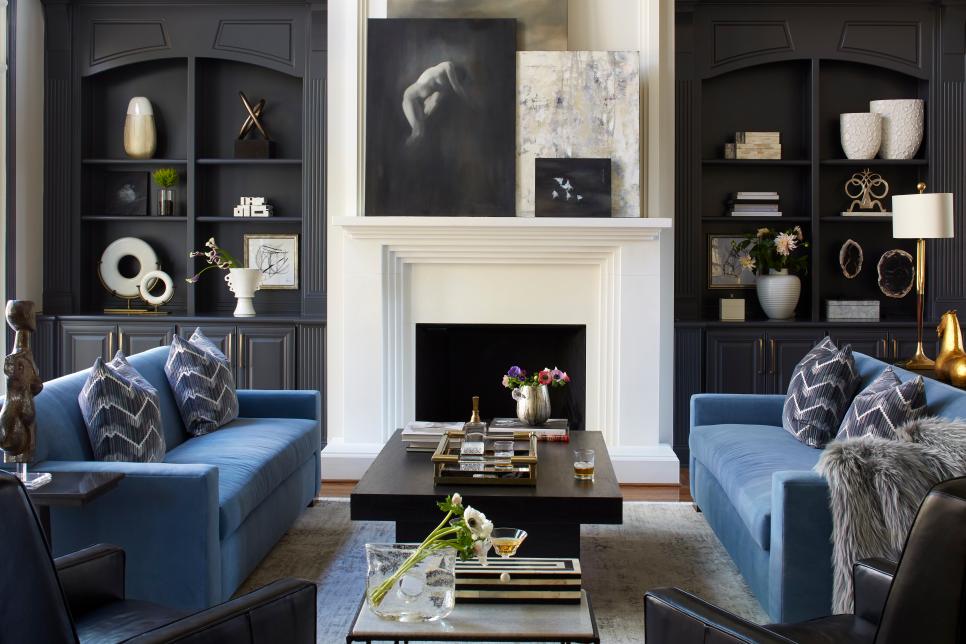 2) ENTRANCE BUILT INS
Utilizing space is key when you live in an apartment. This is a great use of space as it houses books, photos, etc and also has space below to store things like shoes, hats, scarves, etc.
3) OFFICE BUILT INS
This space has been built beautifully. If you are tight on space and a need a home office plus storage plus potential space for a small bed – this is your answer.
You can hide all your work items: files, staplers, receipts, etc while showcasing candles, books and pottery.
4) KITCHEN BUILT INS
Kitchens are a place where you really need space. You need to hide pots and pans plus food items. Some people like hiding their plates and cups as well.
There is also a whole plethora of kitchen tools and utensils that you may need to store like, slow cookers, hot pots, fondu, etc.
This kitchen is the perfect blend of function and display.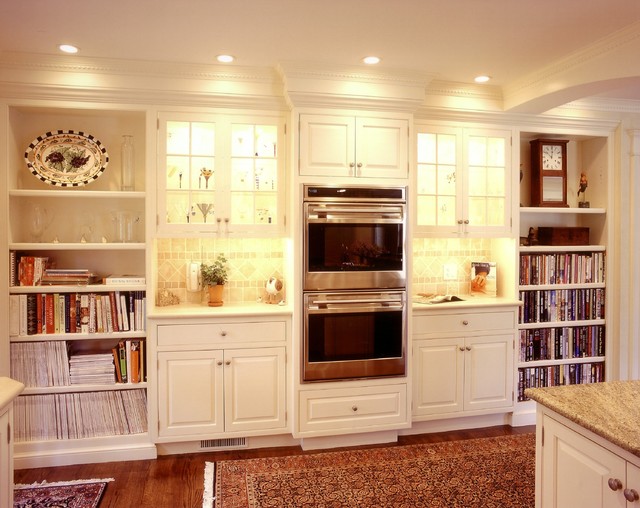 No matter what you need in terms of your home – make sure you have a plan and an idea before you bring in a professional.
Good luck with the built ins.
Gregg Bamford and Ryan Bamford