Design trends are forever changing. Did anyone here have one feature wall painted gray or red? Did anyone else jump into the whole house white design trend? No worries if you still have these things! Everyone's taste is different and trends always come back around.
2022 has some new design features and we are highlighting 5 of them.
Shiplap
Shiplap has been showing up everywhere, especially in bathrooms. It adds charming character and visual texture to a space and can help accent the height, width or length of a bathroom depending on the direction it's installed.
For those that might be less familiar with it – Shiplap gets its name from a style of shiplap that was once used to make ships. The same overlapping joint that makes true shiplap tight and weatherproof in a house made for a water-tight ship.
Stylish Shower-Tub Combos or Alcove Tubs
Freestanding acrylic soaking tubs are by far the most popular bathtub style. The soaking tubs have been making a comeback for years. Alcove tubs, such as those found in the common shower-tub combo, are also rising in popularity.
Right now a white deep alcove tub with black railings and handles paired with a walnut wood vanity is all the rage right now and is the perfect balance of old, new, modern and classic.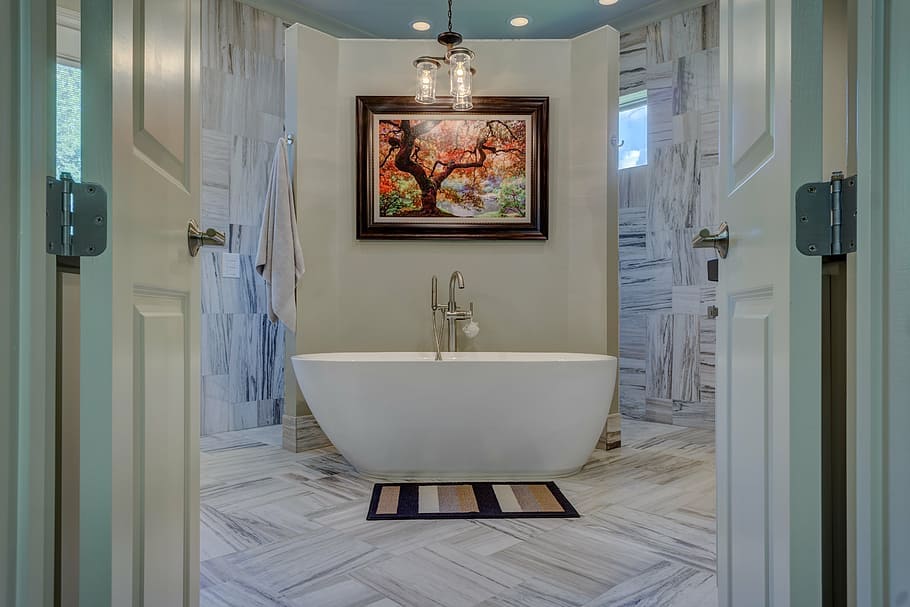 Heated Floors
A recent pool was recently revealed and it stated, "When we asked what was the most wanted bathroom feature, one element stood above the rest: heated floors. Let's face it – a cold tile floor can ruin a spa-like experience. Cold tile floors in Saskatchewan can also ruin the morning or evening when you come home after a long day of work. The bonus – heated floors are relatively inexpensive and easy to install during a renovation, making this feature a no-brainer.
Velvet and velour 
Velvet is one of those classic materials that cycles through periods of popular and really popular. There are a few reasons why people (home owners, designers and parents love it). It's soft, has texture, and who doesn't like rubbing a hand back and forth on a velvet surface to create patterns? It is also relatively easy to clean with little ones – as long as a darker color is chosen. 
Compact Laundry Rooms
A full-size laundry room is on many people's wish lists! However, sometimes it's not always attainable. Some homes do not have the space while others do not have the budget. 
No need to worry – smart space planning and hardworking storage make high-functioning laundry areas in the more compact corners of a mudroom, entryway or garage seem larger than they are. Laundry rooms in these areas are very functional and are great places for not dragging mud throughout the entire space.