We have the top design trends that are big on the home front this year. We've also rounded up those design trends worth saying goodbye to.
What do you think of these trends? Are you using any?
Design Trends That Are In:
1) Integrated Hardware
Goodbye pulls and outward-facing hardware. Hidden or integrated hardware conveys a minimal, seamless and sleek look while still offering a chic sense of design. The vertical lines of the hardware emulate molding lines, creating a calming and ordered visual effect.
2) Grandmillennial Style 
The look is a traditional design with a twist: blending elements of classic design like chinoiserie, scallops, natural fiber rugs, topiaries, and more, with a contemporary edge (think: modern art and clean-lined furniture blended).
This design trend is not for everyone. This will be for a certain section of people.
3) Old and New Layers
Some people are taking the design of their homes to the next level by getting comfortable mixing and matching old and new. More and more people are starting to purchase locally made goods or souvenirs while on their travels to help tell the story of who they are and what they are. We have seen some clients create a sand wall with all the sand they have collected from around the world.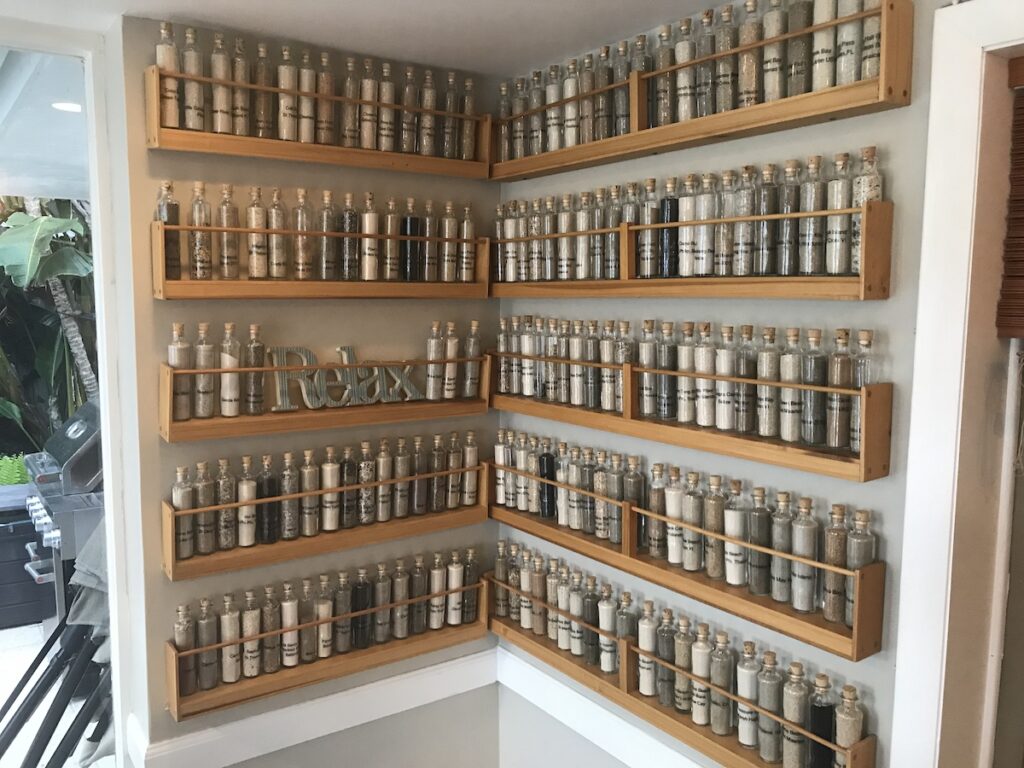 4) Having One Color Of Paint Per Room
It's easier to decorate by painting in just one color for the entire interior of your home. One-color means you can have a canvas and play with different colors and textures in different rooms while your home feels like one blended piece of artwork.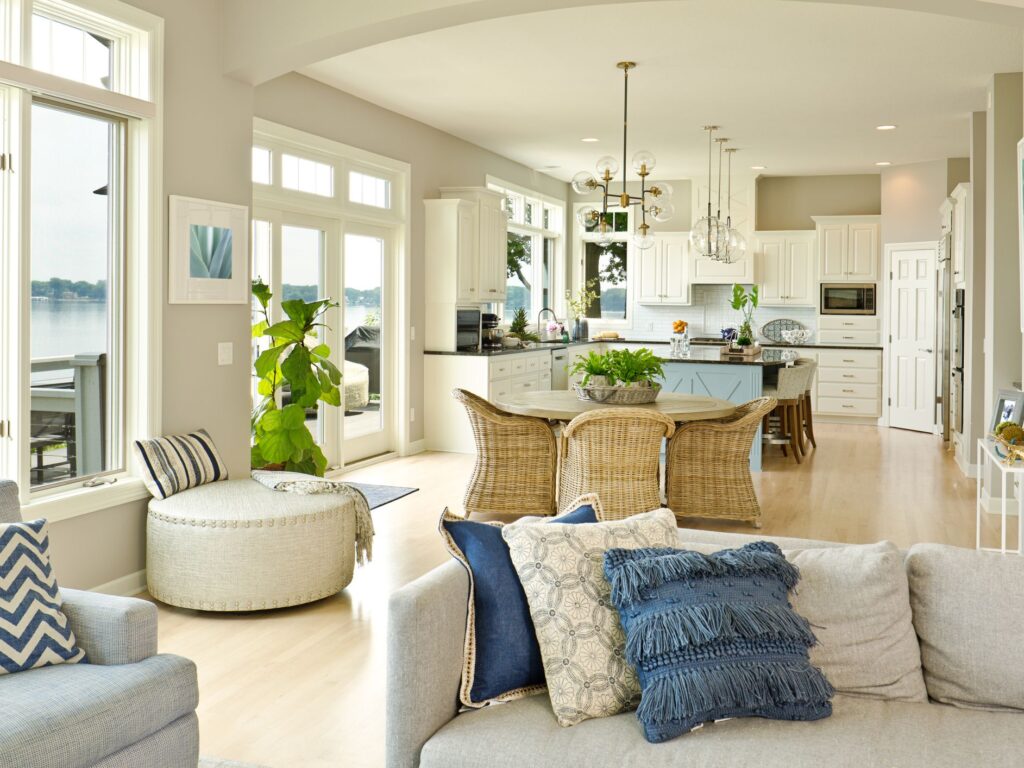 5) Classicism
Classicism is a trend running hot right now!
Bursts and Grecian details add the perfect perspective to any contemporary vignette. It also adds a regal feeling to a home if done properly and not overtly. 
Adding a playful touch here and there is more than enough! 
Design Trends That Need To Stop
1) Oversized Hardware and Pulls
This design trend has been around for a while. It is a great trend, easy on the eyes.
We went from small functional design pulls to the largest and biggest we can find!
The trend now is to have no pulls at all but rather design your house so that the hardware is integrated and the "pulls" are designed right into the cabinets. No extra money or hardware needed. (see above trends). It also makes cleaning a breeze!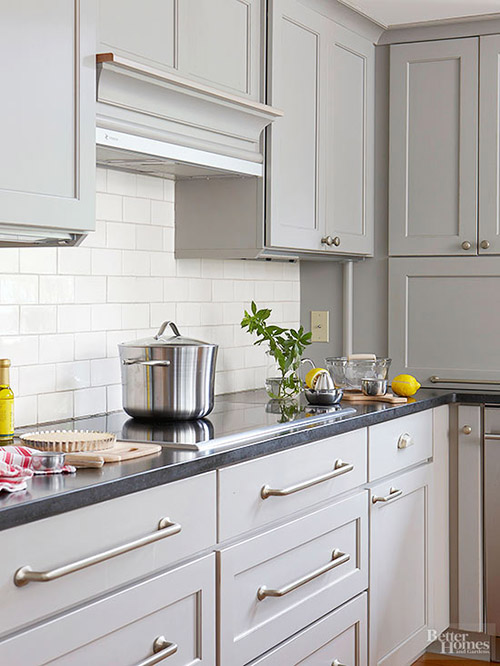 2) Grey On Grey On Grey 
Grey is fading out. It is now akin to the "red feature wall." 
Grey on grey on grey is out. Grey was easy to use because it matched with everything but now people are finding this grey on grey trend dated in homes. It is also seen as sterile. 
3) Perfect Homes
People are opting toward living with pieces that are worn, have a life to them, and look as though they have been used. It makes them feel more at ease with how they function in their own homes because nothing is too precious. These floors are a perfect example.
4) One feature colored wall
As mentioned earlier, the red wall is out. The grey feature is also out. Instead, paint your room color and match the furniture with it. If you want different colors in different rooms, change the textiles, tapestry, etc to create the color palette you desire.
5) Mirrored Glass Furniture
This is a trend that was out in the '80s, made a comeback, and is out again. Glass and mirrored furniture is no longer on point.